Committed to clean energy
The Apex team comprises some of the nation's top specialists in renewable energy.
Since day one, the Apex team has been driven by a shared passion to accelerate the shift to America's clean energy future.
400 professionals
at our headquarters and across the country
Apex strives to excel in every phase of project realization. Our mission-driven company seeks determined, resolute individuals who innovate and go above and beyond the call of duty.
60 gigawatts
diversified portfolio
Apex is developing the largest clean energy portfolio in the United States.
Our core values
Entrepreneurship
Apex began as a small start-up in 2009, and the passion of those early days still permeates our now mature company. Apex employees are known for taking the initiative and feeling empowered in their everyday decision making.
Integrity
Apex is always upfront with its partners and investors—even if the news isn't the most positive. This transparency and trust ensures that our business becomes a repeat business.
Professionalism
No matter what we are doing, we aim to do it right. Our commitment to meeting the highest standards has allowed us to build one of the country's largest renewable portfolios and to successfully compete with bigger energy companies.
Safety
Apex's safety performance is second to none. We work hard to cultivate a culture of safety throughout the company and employ a proactive, collaborative approach to prioritizing safety in every initiative. We refuse to wait for incidents to happen.
Sustainability
We seek solutions that transcend our business model to lower our individual and collective environmental footprints. We invest in socially responsible practices and share our expertise to expand opportunities for others to further the transition to a better, more sustainable future.
Ken Young promoted to CEO
Young, a former U.S. Army infantry officer, brings to the role deep industry knowledge, a wealth of experience in executing Apex's core business during his tenure as COO, and an unrivaled enthusiasm for the company's mission to accelerate the shift to clean energy.
Executive Team
Apex is led by a team of executives with decades of experience in renewable energy and finance.
Ken Young, Chief Executive Officer
Sandy Reisky, Founder and Board Director
Mark Goodwin, Board Director
Ares Infrastructure Opportunities Board Directors
Keith Derman, Partner and Co-Head
Steven Porto, Principal
Jake Kramer, Vice President
Anthony Omokha, Vice President
Senior Leadership
Apex has one of the most experienced renewable energy teams in the industry, with capabilities spanning the complete project life cycle.
Ellen Balfrey, SVP of Finance
David Balfrey, SVP of Technology
Alexander Boyatt, SVP of Asset Management
Kenny Chernauskas, SVP of Corporate Finance
Matt Cooperrider, VP of New Markets
Kurt Friesen, General Counsel
Chris Heins, SVP of Accounting
Charlie Johnson, Senior Director of DER
Scott Koziar, SVP of Development
Sandeep Nimmagadda, VP of Energy Storage
Eamon Perrel, SVP of Business Development
Karlis Povisils, SVP of Development
John Stone, SVP of Project Management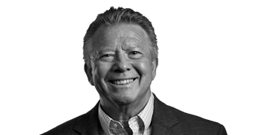 Cat Strumlauf, Senior Director of Marketing and Communications
Frederico von Pinho, VP of Transmission
Scott Weiss, SVP of Corporate Strategy
Jeanine Wolanski, SVP of Land Management
Engage with Apex Clean Energy
Subscribe to our newsletter for regular updates and news about Apex and the energy transition.